Just back from the 18th Habanos Festival and by my calculation I have attended 17 out of the 18! I've attended all but one Partagas Festival too. I'm steadily heading for my 100th trip to Cuba over the last 20 years ☺ It's a tough job and all that…
The Festival celebrated the 50th anniversary of Cohiba in great style. Well over 1000 people attended the gala dinner with Chuchu Valdez heading up the non-stop entertainment over a very long and rather loud evening!
We were presented with a beautiful twin pack box of the Cohiba 50th Anniversary Cohiba Majestuoso 1966 which I don't think many people smoked (its rather collectible at this stage!) I can confirm mine are well and truly smoked and were thoroughly enjoyed.
We were also given heaps of other cigars including the more or less impossible to find BHK 54, Cohiba Robustos and Siglo VI. We also tried out the Cohiba Medio Siglo which was a good smoke and a perfect size at 4 inches and 52 ring gauge.
The 1966 Majestuoso measures in at 5 9/10 by 58 ring gauge, think of a Robusto Supremo on steroids. It will be presented in 1966 humidors of 20 cigars.
The Cohiba 50th Anniversary Elie Bleu Humidor will be a limited edition of 50, with number 1 having sold for a whopping €320,000 at the auction. The Cohiba 50th Anniversario cigar is a monster, it measures 7 inches by 60 ring gauge. We hope to see these cigars later in the year.
As usual I was sitting on the Hunters & Frankau table and next to Jemma Freeman (the chairman!) we all missed Simon Chase being at the gala and look forward to seeing him at the gala next year.
The auction lots were at least as stunning as all other festivals and some €865,000 was raised for the Cuban National Health service.
I love going to the Festivals as I meet up with so many friend from all over the globe to share in our common passion for the finest Havana cigars. The rum's not too shabby either!
I don't think I have ever seen Havana so busy, tons of tourists generally and a huge number of Americans as travel restrictions seem to be more or less lifted. Most of the cigars stores were well stocked with standard lines and selling tons of stock to the tourists.
Various areas around the Capitolio building and National ballet look like they are being well spruced up in readiness for President Obama's visit. It's so sad to see so many crumbling streets if you look just a little further. I hope as the embargo ends and investment rolls in this beautiful city is restored to its former glory and full potential and even more important a better life for the Cuban people.
The two other new cigars I tried in Havana were the new Partagas Corona Gorda Anejados which was a pretty decent smoke from my favourite vintage (2007) and the UK regional edition Juan Lopez Seleccion Superba due out later this year which was no less than Magnificent. For those who remember the Juan Lopez Seleccion Suprema, you are in for a treat as this cigar was even better.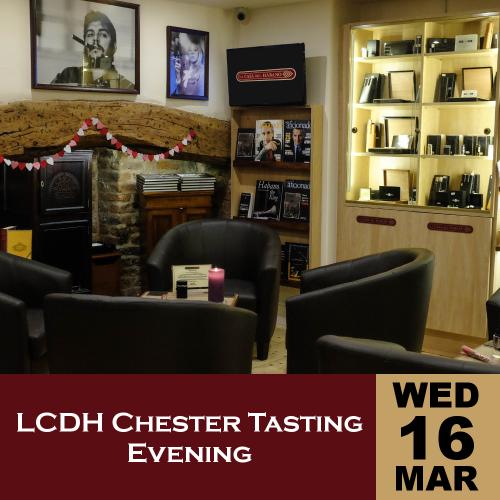 So, I'm finally back in the UK for a few weeks at least and looking forward to heading up North to my Turmeaus Empire next week 😉 Wednesday evening I'll be enjoying a whisky and cigar sampling evening at La Casa del Habano – Chester and I understand we have some fabulous entertainment lined up which should be a great laugh!
Our next Cigar Auction is already booked for June 20th at The Bulgari Hotel and by the look of the Lots coming in already, I have my work cut out for me for the next month or two. Email us if you would like any details about our vintage cigar auctions.
In the baggie this weekend I have :
Hoyo Anejados
Por Larranaga Sobresalientes
Bolivar Belicosos
… and a bottle of Robert Grahams Dancing Stag 19 year old Deanston.
Have a smokey weekend
Peaceful puffing
Mitchell
Pictures from the Festival: