Ouch indeed as I have damaged a disc in my back schlepping a rather too heavy for Mitchell humidor last Sunday whilst sorting through auction lots for the upcoming February 28th auction sale.
I didn't realise how much trouble I was in until the evening when I met friends at the Bull and Bush for a few stiff drinks and that didn't ease the pain. So, it's been a very light weight weeks work for me whilst the physio does her stuff to try and get me back in shape, and next week looks the same.
I have to keep reminding myself that I'm not as tough as I used to be and can't quite work the same as I did in my teens. 20's, 30's or 40's! (now I sound like an old boy!) I've actually been working for the last 36 odd years having started my first (and only paid employment!) when I was 15. I left the education system rather young convinced that many would be smarter than me but no one could ever work harder than me. Generally I was correct though, with the experience of many years and some ups and downs in business neither hard work nor a brilliant education bring a guarantee of business success. I rather think it's a combination of business acumen and luck with luck playing the greater part.
In my early 30's I would routinely work huge hours in the office only to continue doing my famous 'sell outs' all night from home. Great fun, financially lucrative and a hell of a buzz despite the tiredness the next day I merrily soldiered on feeling invincible! My favourite memory was knocking out 200 boxes of Bolivar Gold Medals in a marathon 8 hour night shift.
Age catches up with everyone and it's caught up with me with the back ache signal! Note to self: Leave the heavy lifting to the younger chaps in the team!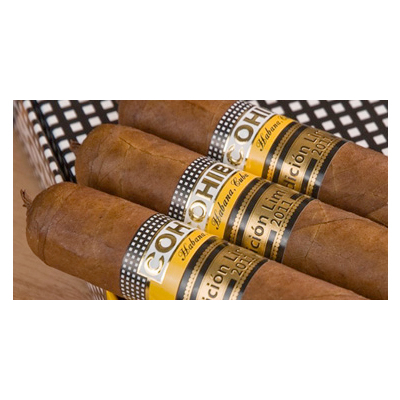 Whilst stuck at home I busied myself re-evaluating some of the limited editions stuck at the back of the humidor (good way to pass the time!) including the Cohiba 1966 which was no less than magnificent, The PSD2 which has evolved into a beast of a smoke, quite excellent and the Hoyo Piramides which used to be my favourite LE but is now a tad too mellow to be on my favourites list. I also managed to blast through a complete box of Orchant Seleccion 2007 vintage BBF's which were sublime smokes. Simply like candy for me… edible.
So despite health issues it looks like the Auction Catalogue will be online on time, a week before the sale on the 28th February and if I do say so myself I am rather impressed with this catalogue of almost 300 Lots.
There are around 50 Pre Embargo Lots including singles (great if you want to try a rare pre embargo on a budget) boxes of all shapes and sizes as well as some outrageous cabinets of 25, 50 and 100 cigars in pristine, if not magnificent condition and appearance. There are some super Dunhill cigars, an excellent range of almost every Davidoff vitola and a good variety of aged, mature and limited edition Havanas. I know of no other cigar auctioneer or merchant in the world that is able to offer this type of auction service for almost 1000 lots of vintage cigars annually.
The auction finishes on the 28th of February and I'm sure you'll find it's a very user friendly online system that we created in house and continually tweak to ensure fastest speed and reliability. Most of the Lots are available to view at our London offices but if you don't live near you can always email Laura and the Auction Team quoting Lot numbers and asking for a further detailed condition report. We also assist with shipping arrangements to complete a full service.
In other news this week our next three planned whisky and cigar tastings are almost fully booked already so don't delay if you want to have a fun evening at Turmeaus or our beautiful La Casa del Habano. I'm planning to be at all of these events.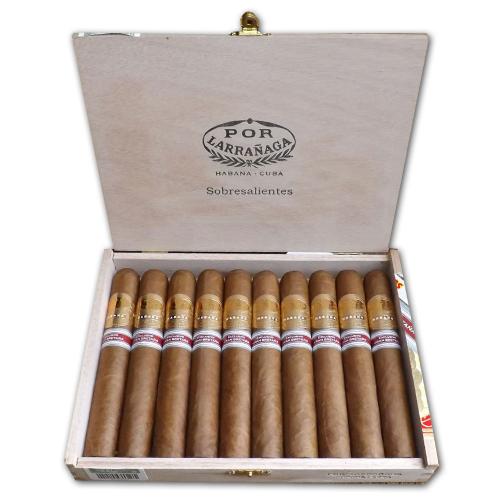 Last call on Cohiba Robusto Supremo, as we are down to our last 200 boxes so if this is a cigar you enjoy, get them while you can. Bit of a gob stopper but a total flavour bomb that I love. Same deal with Por Larranaga Sobresalientes. Get them while you can, this cheeky smoke is delicious and one of the best regionals ever made in my opinion.
Welcome back to Sara from Chester who has just had a fantastic visit to Nicaragua. I dare say she was very impressed with Drew Estate and will give us a full report as soon as she has recovered from the jet lag. Check out the Drew estate range on the website.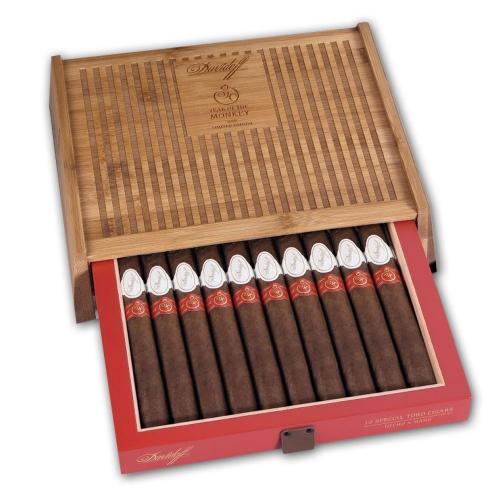 The Davidoff Year of the Monkey Toro is now available in boxes and singles and a very fine smoke it indeed is.
Our whisky range is now rounded off but for the best range of all visit our partners and check out the new Robert Graham website.
Finally the wine room at Turmeaus – Knutsford is nearing completion #yay! And should be ready for stocking up with a mouth watering range of fine wines to suit everyone's budget in the next week or so.
Righto, I'm off for a herf with Mr Voltarol and another Cohiba 1966 🙂
Have a smokey week.
Peaceful puffing.
Mitchell