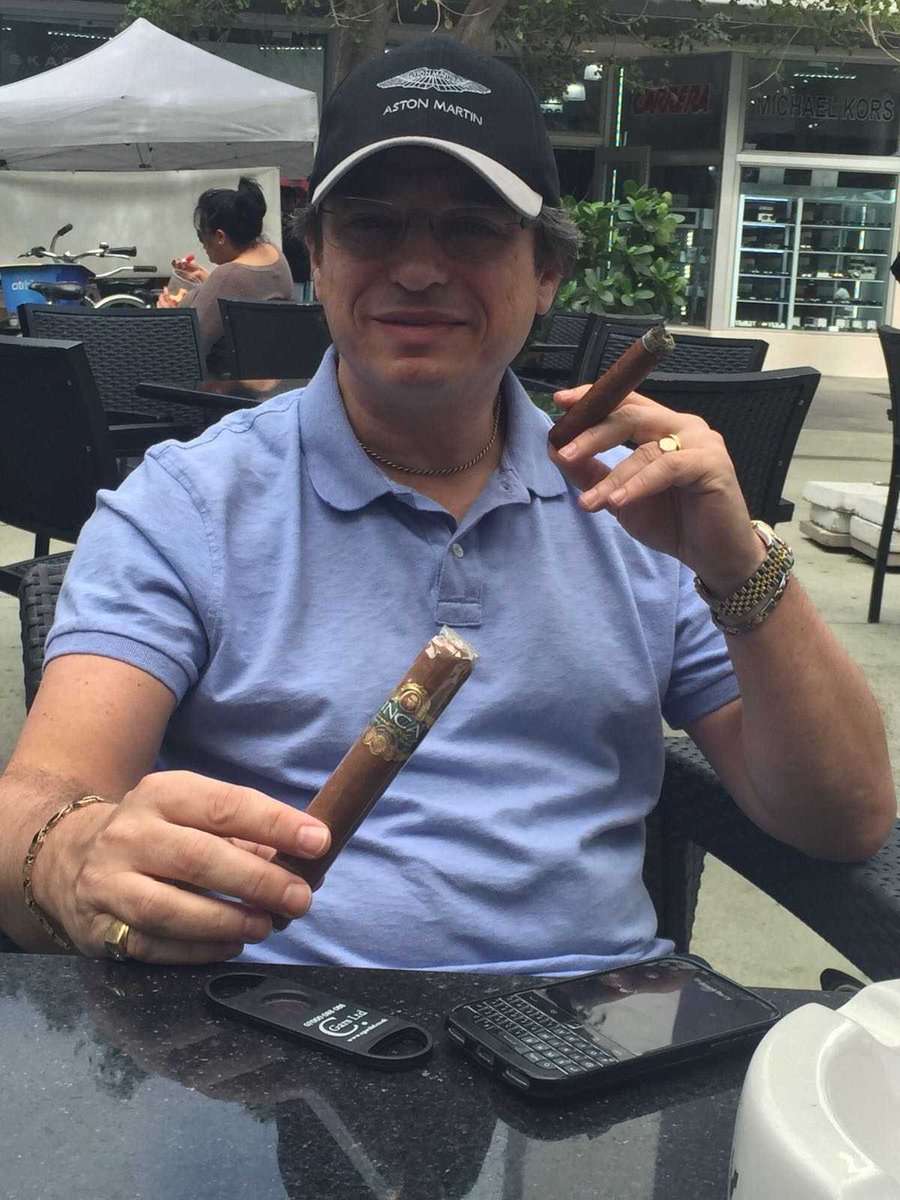 I feel like I have been away for ages! But, I'm back; toned, tanned and into the C.Gars action after 3 weeks in the sunshine 🙂 I love to get away after the physical pain of working like a madman during December but I think this is the first time in many years Karyn and I were actually able to escape the cold January in London and herf in the sunshine. And… we did indeed herf!
Starting off in South Beach and hanging out at Deco Drive cigars on Lincoln every day watching the craziness pass us by whilst enjoying Orchant Seleccion by Oliva, Alec Bradley Prensado and a few Fuente Opus X to get us well chilled and ready for the main event which was a 2 week cruise round the Caribbean.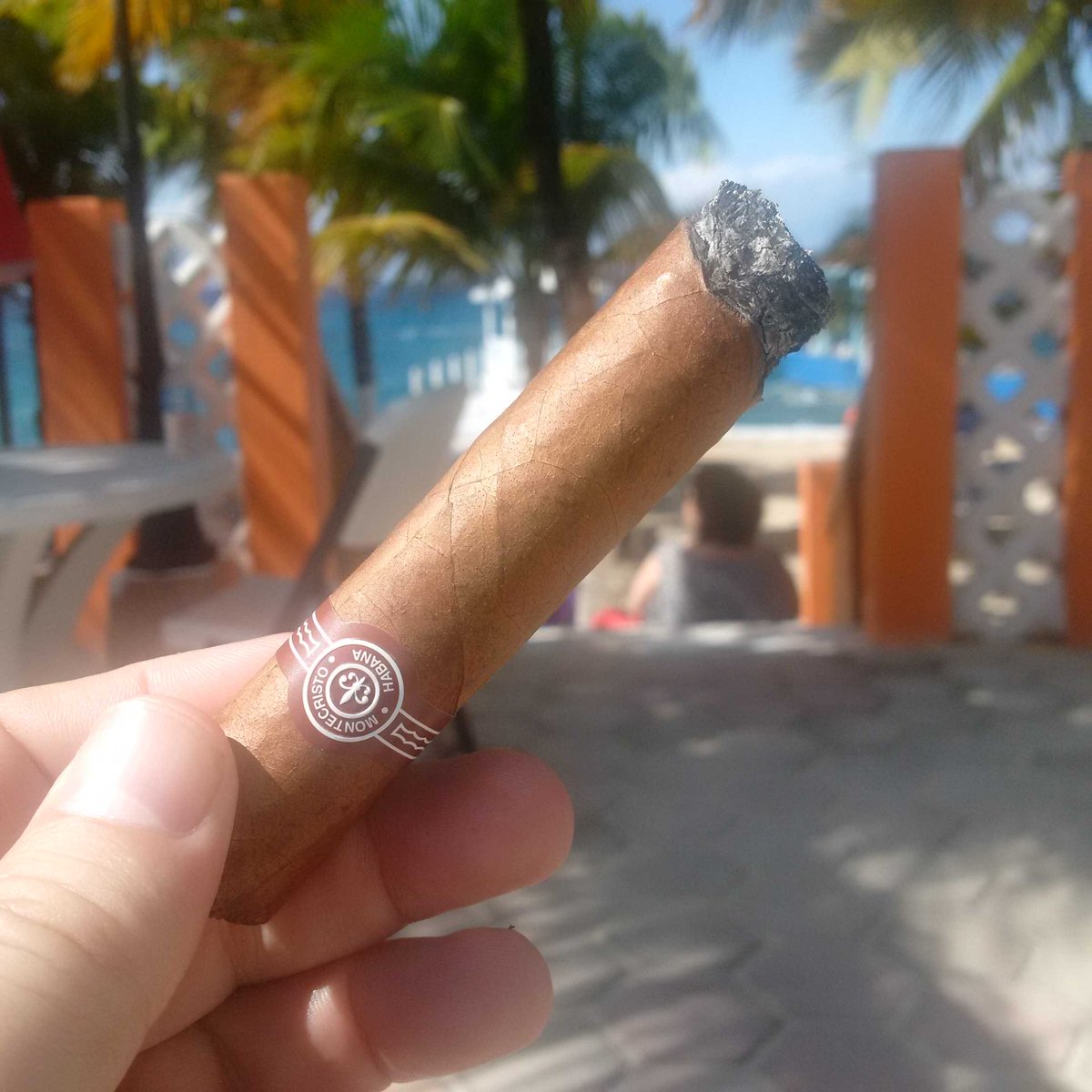 I've been resisting doing a cruise for some years despite most of my friends having enjoyed them already but as Karyn assured me there would be no issues with cigar smoking I decided I was finally old enough to set to sea! The ship was huge and super luxurious and the cigar lounge more than comfortable so I was in good shape for two weeks serious herfing 🙂 We stopped at some beautiful islands, met some fabulous people, enjoyed some super excursions and had plenty of sunshine too. I think this may well have been our first totally non business related trip in memory!
I managed to stay in touch using the ships satellite internet connection which probably cost me more than the actual vacation it was so expensive!
We visited: Eleuthera, very pretty but no cigars. Grand Cayman, excellent cigars at my friend Valerio's La Casa del Habano. Cozumel, every single cigar was counterfeit and bad ones at that (glass tops, sizes never made etc.!) Costa Maya (as Cozumel – everything fake) St Thomas where I was told it's against the law to smoke within 25 feet of a building(!) St Martin, Dutch side, plenty of fake cigars. French side – delightful La Casa del Habano with an excellent range of cigars.
I can confirm that I am now an expert at mixing Margaritas and making various different salsa having done a class, although I did manage to escape for a cigar when the dancing part of the class started!
Straight back into the action with a meeting at Hunters & Frankau last week and great to kick off the first new release of the year with the Hoyo Anejados that I saw being boxed at the La Corona factory last November. I smoked them for the first time thanks to H&F and have to say this is my favourite out of the 3 released so far (the others being the Montecristo Churchill and the Romeo Piramides) Rolled 5-8 years ago, the blend is well balanced, sweet, full flavoured, delicate and complex. The construction was perfect and the wrappers smooth and with a good sheen. This will be a very successful smoke for my clients.
Singles and boxes of 25 available, Get them while you can, it's a limited production!
I'm eagerly awaiting the release of the Montecristo 80th anniversary in the next month. Its overdue (as we are used to!) but no doubt will be well worth the wait.
C.GARS have released another 100 boxes of the fabulous UK 2014 Regional Edition Por Larranaga Sobresalientes but I reckon when this lot are gone that will be the end of the line. They are just the most delicious Havanas.
Also down to our last 300 boxes of Cohiba Robusto Supremo – still online at the low mail order price whilst stocks last.
Very excited that work on our wine room at Turmeaus – Knutsford has just commenced. That's the final part of the project which completes a very full Turmeaus offering of: cigars, pipes, smokers accessories, spirits, wines and sampling lounge. Who could ask for more?! (Knutsford Photo Gallery below)
Turmeaus – Chester has had a final few tweaks as well with additional cabinet work on the whisky side of the store and increased 'by the dram' ranges in both bars. I'm looking forward to getting customer reaction and feedback at the upcoming whisky and cigar tastings.
Turmeaus – Norfolk is busier than ever, possibly because there isn't another cigar specialist around that I can think of and we have just been granted our alcohol premises licence too which completes my plan to have all Turmeaus licenced for spirits 🙂 Checkout our mouth watering range online.
I'm just waiting for some changes to the cabinets in Turmeaus – Mayfair which should happen any time now so we can better present our lovely product range in this small oasis in the heart of London.
If you like a Scotch with your cigars try a dram or two of Stalla Dhu. Highland and Islay single malt whisky exclusive to C.Gars and created by my business partner Ron Morrison. Its outstanding value for money and pairs up well with a fine Havana.
I'm still battling to keep up with the growth of Inka – Secret Blend cigars from Peru they just seem to get more popular by the week. One or two sizes are sold out yet again but we hope to have another huge import on our shelves very soon.
Michelle and I are now doing the finishing touches on the February 28th Vintage Cigar Auction Lots will be listed online around 8 days before the sale. We have a breath-taking selection of Pre Embargo, Dunhill, Davidoff and other aged and rare cigars being offered by collectors, aficionados and estates. Cigars can be viewed at our London offices and the auction team are always happy to advise and provide condition reports by email Auctions@cgarsltd.co.uk
A warm welcome to our management Team to Roy Price who has joined C.Gars as my personal assistant. A familiar face to many of our clients up North already Roy will sort of be 'me' when I'm not there!
Still plenty of time to treat your loved one to something special for Valentines whether its romantic Romeo cigars or a bottle of Champagne, C.Gars online and Turmeaus retail shops will have the ideal gift for you.
Have a smokey week.
Peaceful puffing,
Mitchell
Turmeaus Knutsford Gallery