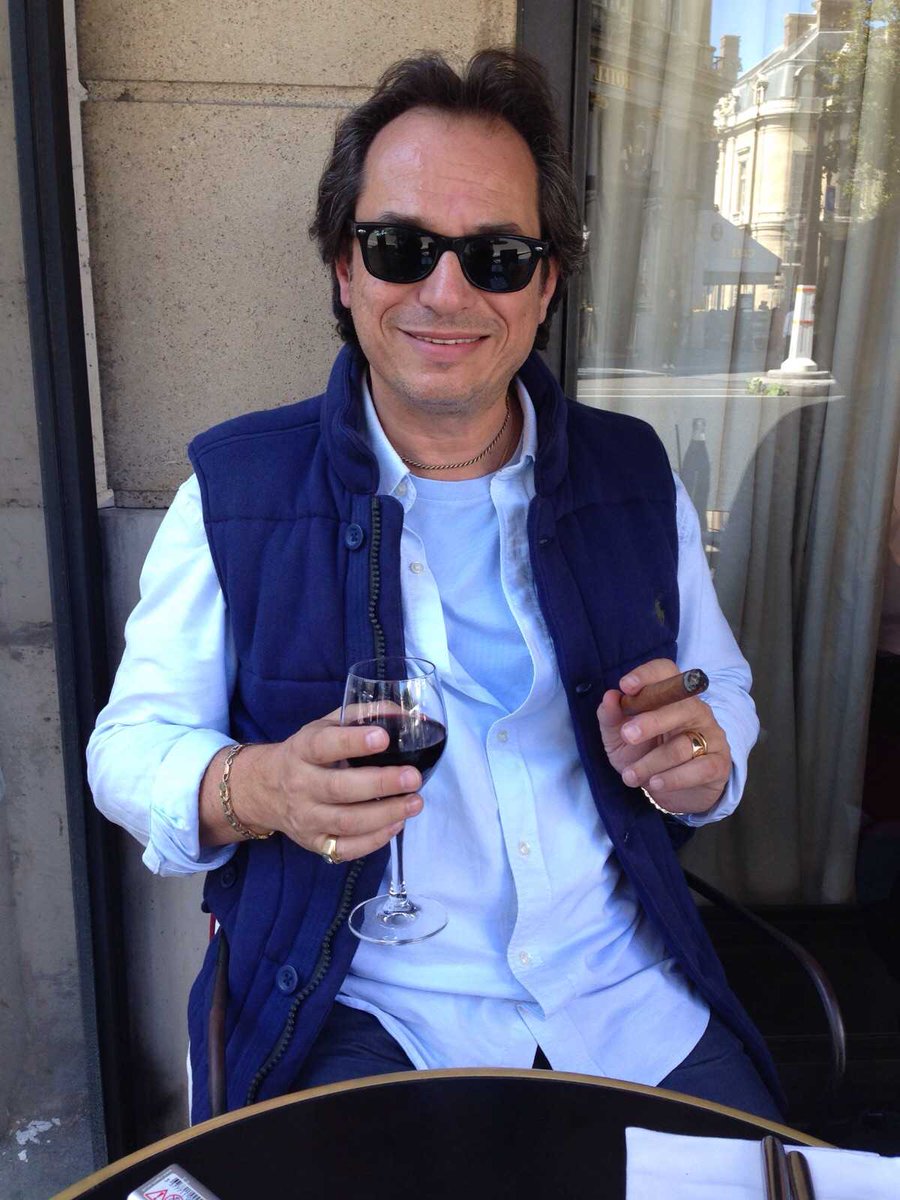 Great to have a bank holiday weekend followed by a trip to Paris this week. In fact I think all weeks should be '3 day weeks' to allow for maximum herfing time 🙂
As expected the bank holiday weekend was a complete washout and that looks like the end of the non-existent Summer. Shame, as I love smoking cigars al fresco but at least I can still enjoy my cigars in the office, shops, cigars lounges, car and lounge at home. ( I assume there is no legislation about smoking in my car?) I'm not likely to have any children in the back seat as I don't have a back seat! I can't believe that adults actually smoke in cars with children and to try and police anything like this would surely be ridiculous?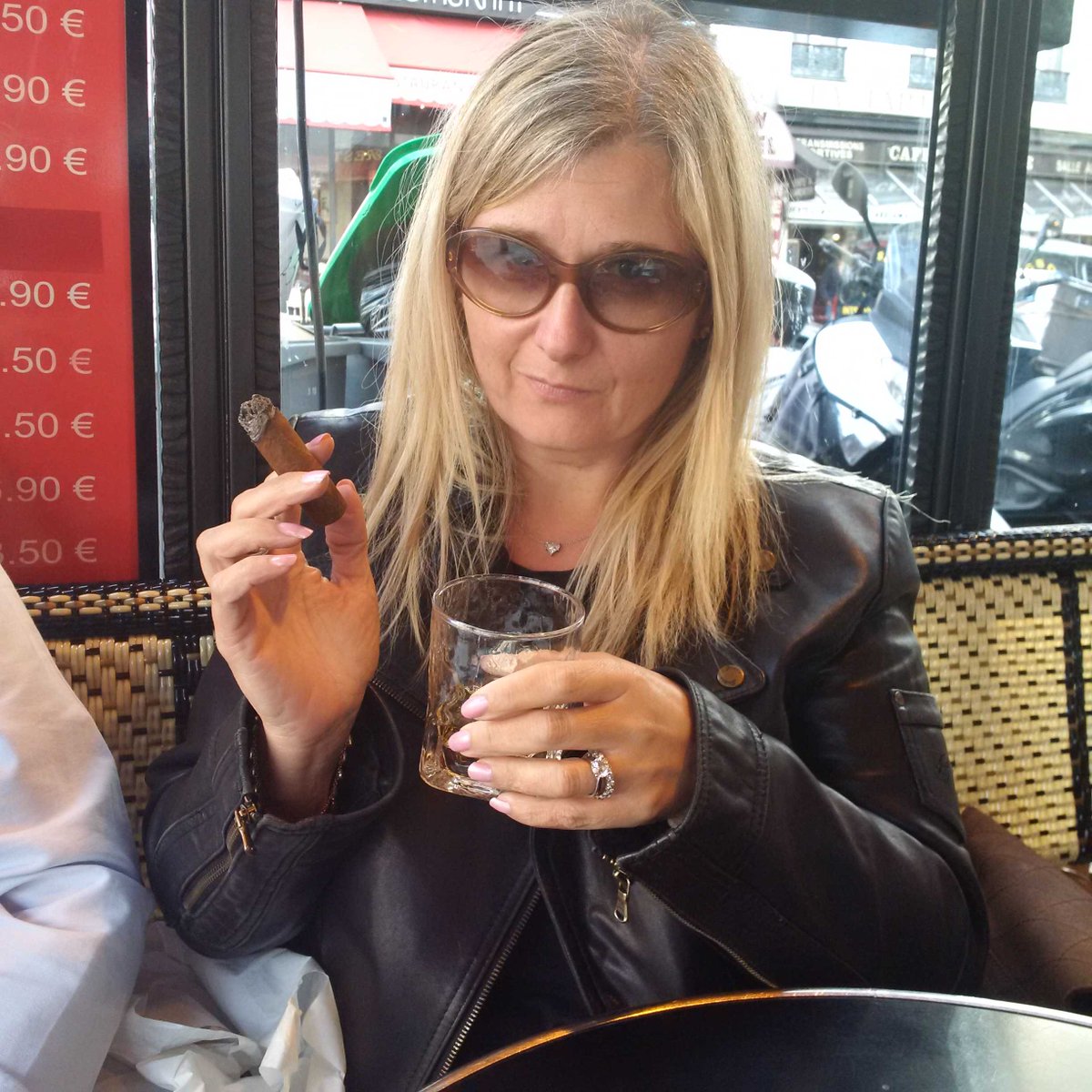 To celebrate my wedding anniversary my co-Director and better half Karyn and I went to Paris on Thursday (tres romantic!) well, I had a business meeting there so it was a good excuse to do a little sightseeing and a long lunch at my favourite people watching spot, Café Ruc. Happy anniversary Karyn!
However the day didn't start off too well as we settled down at a pavement terrace café on the Champs Elysees, ordered espresso and lit up a teeny weeny Montecristo Media Corona only to be told by a rather snooty French waiter that cigar smoking was not allowed. Seriously I said? To which he took great relish in confirming. Zut alors! How terribly uncivilized I thought as I finished my coffee, lit up my cigar regardless and left a tip commensurate with the service I received.
No such problem at Café Ruc for lunch where I herfed my way through a Montecristo No. 2 followed by a Partagas SD No. 5 with a delightful bottle of Saint Estephe on a gloriously sunny and warm day.
Back to the office and a few hours work and I've managed to enter the first 100 auction Lots on our system ready for photography. I think I have around 200 + more to do over the next few weeks. I don't think I have ever seen such a range of rare pre embargo cigars in any previous auction so this sale will be very special. I was also cataloguing some incredible Davidoff cigars from the 1980's. I think just about every vitola in the range will be offered. When these delightful cigars have been stored/aged correctly they are the amongst the finest Havanas ever made. The quality of the stock I have examined is quite magnificent.
Tickets for the 30th November auction and post auction cigar tasting event at The Bulgari and Sahakian Cigar Lounge will be available online mid-October.
On the Turmeaus front I am pleased to report that building starts next week on our third shop in Chester #woohoo. All three of our shops intercommunicate so the original shop specializes in new world cigars and pipe tobacco and has a pipe sampling area at the front of the shop, the middle shop is the beautiful La Casa del Habano with our superb Havana cigar sampling lounge and whisky sampling bar at the back of the premises. The new shop will dramatically increase our range and offering of single malt whisky, rum and other spirits and will also feature premium New World cigars that can of course be sampled on the new premises.
I'm having a lot of fun with the new Chester shop as I'm doing all of the design myself (as usual with assistance from my partner Ron in Florida) and I'm going for a very shabby chic look which I think my clients will love.
I'm heading over to Liverpool Turmeaus next week and then on to La Casa del Habano – Chester for the whisky and cigar tasting on Thursday evening which should be a great event as always. We're featuring Montecristo and Partagas cigars and a flight of first rate single malts or Cuban rum (for the non-whisky drinkers) Last few tickets available for booking online.
A friend popped in to the office today to ask me to check some and authenticate Cohiba Maduro Genios he had been gifted by a friend who had visited Cuba. They looked a tad dodgy to me for a variety of reasons but we smoked a cigar each and whilst they were definitely Havana cigars they weren't the real deal. I'm a bit startled that anyone would go to the bother of faking this particular cigar. Best to pay a tad more and get the real deal from a bona fide cigar specialist. I still get daily emails from people who have just come back from Cuba and met someone whose mother works in the factory and they have a box of Cohiba Esplendidos Etc. needless to say 'all fakes' and pretty bad ones at that. Usually with all stickers loose in the box ready to be stuck!
If you haven't yet tried the Oliva Melanio range you're in for a treat. I love these cigars. They are so well crafted and expertly blended. Smooth, sweet but full bodied. Perfect for the experienced cigar smoker and very appealing to the Havana cigar smoker as a change of pace.
I'm kicking back this weekend with a baggie full of Partagas SD4 and 6, Ramon Allones Specially Selected and Bolivar Royal Coronas. All currently smoking to perfection. Here's hoping the weather brightens up a bit!
Have a smokey weekend.
Peaceful puffing
Mitchell