Well that's it… Michelle is off for a week to sunny Havana with her husband Harry whilst I am left to run the business or at least pretend to know what I am doing!
It's very, very quiet in the office without Michelle, goodness knows she rarely stops talking 🙂 Oh well will have to cope as best I can, I just don't know what I will do without Mishie fussing around me as I am sort of spoilt, well actually very spoilt! It starts off in the mornings with Michelle selecting cigars that I need to sample throughout the long days we work at the office, continues with espresso's appearing on my desk every hour or so and of course any serious and complicated business issues – yup, she takes care of all of that too!
Michelle is staying at the Hotel Nacional, visiting Pinar del Rio and hopefully getting a factory tour as well. No doubt she'll be herfing in all of my favourite cigar lounges and getting a bit of well-deserved sunshine as well.
Thinking about it, I can't wait till the Festival next month. A celebration of the brands of Partagas, Hoyo, Trinidad and Upmann attended by around 2000 cigar aficionados from around the world.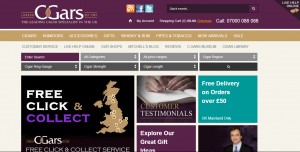 We're still working 24 hours a day to finish off our new website which is looking rather swish may I say and by the time you read this blog it will be live 🙂 Very Grateful for any feedback as we have been working on this website and its functionality and features for ages so the feedback will be very helpful.
Popped into the lovely Wellesley hotel cigar terrace with friends on Wednesday evening and herfed our way through a couple of BHK56's which were perfection.
I'm on a new year's diet (as usual) so kept off the cocktails and opted for a glass of Chablis which paired up nicely with the Cohiba cigars. I reckon I should publish my new diet 'The Chablis and Cohiba Diet' no fat/vegetarian/low calorie… And guaranteed to make you happy as well as slimmer! Then I'll come out with a DVD to cash in on the concept 🙂
Scott from Tor popped into Turmeaus shops in Chester and Liverpool this week and I hear he's planning some more cigars tasting evenings in March. Hopefully I'll be able to get over there for them. Tor have some of the best-selling brands in the UK including Padron, Oliva and Alec Bradley to name a few.
It always amazes me how different countries have completely different cigar smoking culture. This week I had clients from Japan and Hong Kong visiting the office. The Japanese Gentlemen told me there's no smoking ban in Japan (bravo) and he smokes just about everywhere including his home. The gentleman from Honk Kong told me they have a fairly similar smoking ban in Hong Kong as the UK and whilst he smokes at home, he only smokes on his balcony. An American client who popped in told me that despite having a rather large home he would not dream of smoking at home and only smokes outside (not much fun in Winter!) and even more sadly he doesn't want to upset his kids so he has stopped smoking cigars in his car.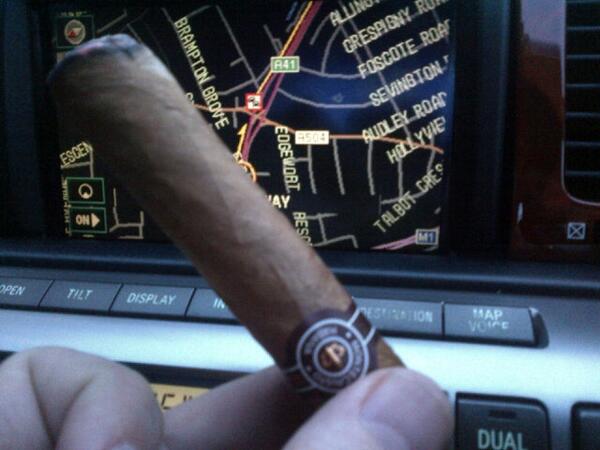 Not sure if I am unique but I always thought an Englishman's home is his castle and I enjoy nothing better than a cigar and a single malt by the roaring fire in my lounge at home, I also enjoy smoking a cigar in my car as my Twitter followers no doubt know! Fortunately we have quite a few splendid cigar terraces in London and comfortable outside smoking areas around the country too, so I am never too far away from a relaxing  and tasty cigar.
I like having a cigar in the garden when weather permits so I'm building a sort of herfing area complete with summer house, fire pit and rocking chairs for when my cigar smoking chums come over to herf in the Spring and Summer. Will put some photos on the blog when it's completed in a few weeks' time. Should be pretty cool.
There's some daft consultation happening about the 'standardized packaging' of tobacco that's proposed for the UK. Fairly certain that none of the studies have ever concluded that plain packaging reduces smoking so it's all a bit of a waste of time.
Obviously its aimed at cigarettes but sadly cigars and pipe tobacco get tarred with the same brush.
My MP emailed me about the consultation and I replied asking what his views were. He politely replied (this is the short version) that he really didn't have a view but was waiting for the results in the report but pointed out the dangers of children smoking etc. etc. blah blah blah. So, much as I'm sure it's a waste of time, I did reply to him pointing out that my concerns were for cigars and pipe tobacco and children really don't pop in to my cigars shops and say 'Gimme a Montecristo Guv' in fact children aren't even allowed in my cigar shops.
I can't help but think that our MP's must have more important issues to debate and legislate? Illegal drugs would be a good starter as they seem to be in the news all the time. Then perhaps the homeless issue, the economy and no doubt many other serious issues. But what do I know?
I'm starting to put together our next Online Auction catalogues which is scheduled for February. Lots entered will be live on this Online Auction website in a few weeks' time. Seems that everyone loves the auction of the cigars whether online or offline as we are getting tons of emails from clients asking when the next sale will be… Not long to go.
Have a smokey weekend,
Peaceful puffing
Mitchell