Good morning from sunny London! Well at least it was perfect cigar herfing weather over the weekend with London getting up to 24C. That may explain the mad uplift in cigar sales last week 🙂 (Thank you lovely C.Gars and Turmeaus clients). Nothing wrong with a little al fresco herfing that's for sure.
My crazy travel schedule ended (for a few months at least) last week and I was back to driving to the office topless on Thursday and Friday 🙂
My travels took me to Pennsylvania to visit our friends at Cigars International in Bethlehem where we are having a lot of fun working on some very cool projects together and then on to beautiful Chicago (unseasonable but very nice weather too) where I enjoyed hosting a few Pre Embargo Havana cigar tasting events at The Clayton.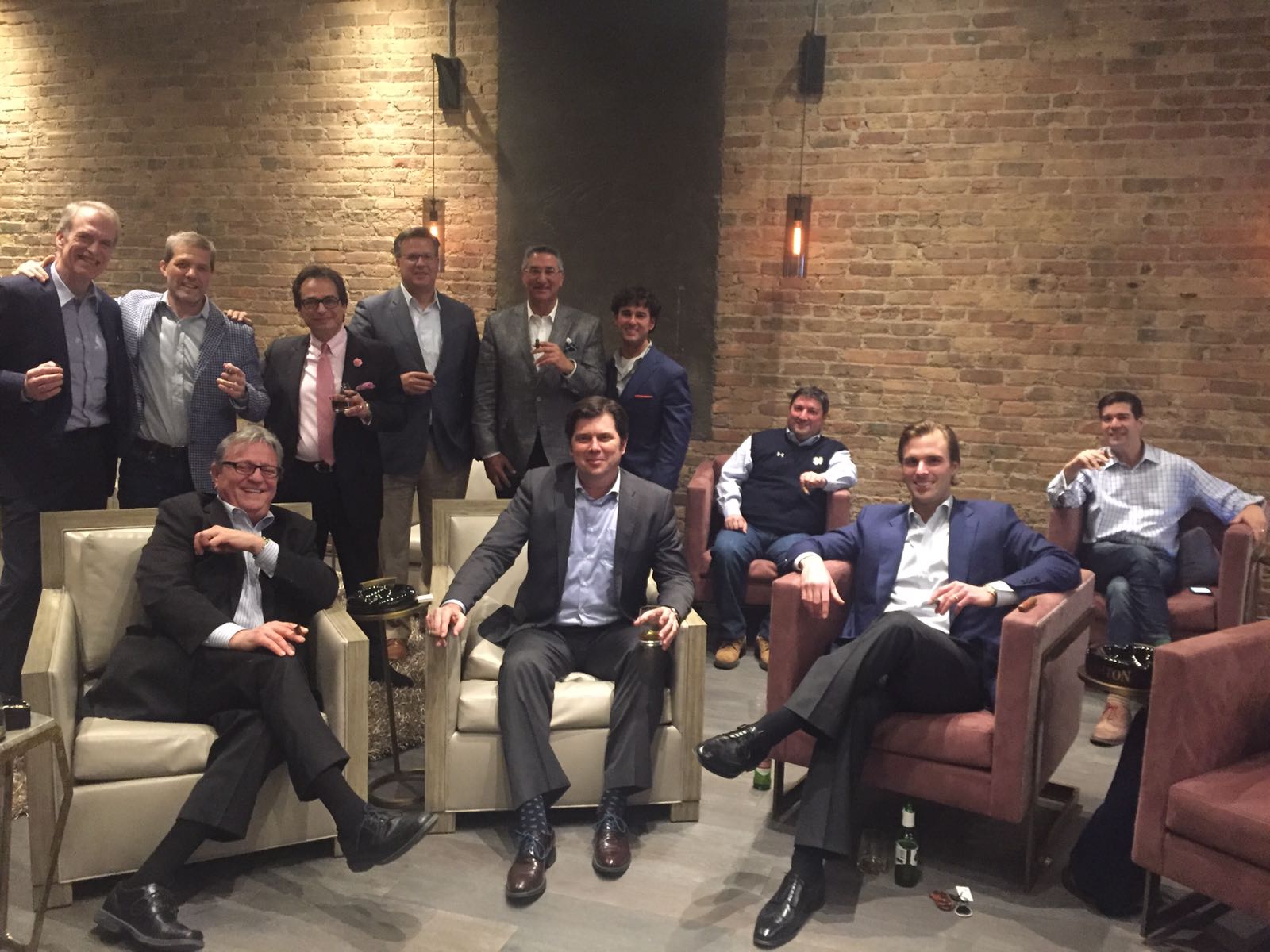 We had a fine crowd of cigar aficionados at the sold out events and enjoyed some rather incredible 1930's Partagas and Romeo y Julieta cigars . Amazing how perfect storage can ensure that cigars of this age are still a 'smoke'. The cigar shop at The Clayton really is cool, the design of the humidor is very modern and the range of premium cigars is just perfect. Knowledgeable staff (Dennis and Israel) make this an all-round perfect experience for the novice or experienced cigar smoker.
New York was the last stop on the US trip and some serious herfing activity was enjoyed at GHR, Carnegie Club and Bar & Books. Again, we had rather lovely weather so it was a perfect finish to the trip.
I was back just about long enough to sign off our new mobile friendly website (all comments welcomed) and then head off to France/Spain for a few days. It's great to be home again and have no flights till the Summer time as I now focus on putting the finishing touches on the second phase of our Liverpool expansion due to open next month. More details to follow later this month.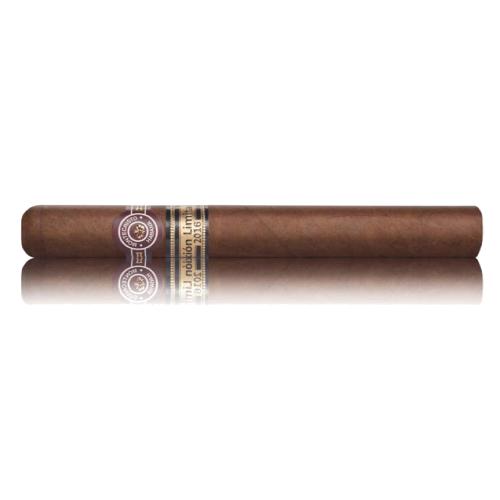 The 2016 (yes, I know its 2017 now!) Limited Edition Montecristo Dantes was finally released a few days ago, measuring in at 6 5/8" Length and 48 ring gauge and presented in boxes of 10 cigars.
This cigar looks like a winner to me. It's a great blend and well-constructed. The wrappers are a beauty to behold and I reckon this may become a super popular cigar for smoking and investment, much like the Montecristo Sublimes Limited Edition was/is.
The new packaging laws I believe come into effect on May 20th so if you like your tobacco packaging as it is now, you may want to stock up as its all changing. As a result of the new legislation a lot of tobacco products will no longer be made for the UK market as its not cost effective for the manufacturers to do so.
We have tried to make this easier for our clients to understand by showing products as '(discontinued)' on our website and genuinely , I'm afraid, when they're gone… they are indeed gone. Find them all here.
Premium cigars will all have different health warnings to now and the new packaging is already coming through. Not too massive a change except for small boutique brands such as Inka- Secret Blend and others where the costs of new packaging become a bit of a pain but hey ho, it is what it is. Our best-selling New World range of Secret Blend will survive the changes and continue no doubt to be the most popular New World cigar in our vast range.
The recent Budget and manufacturers price increases (in a part due to the weakness of Sterling) ensured the cigar smoker was whacked with a pretty hefty price increase on all tobacco products. I reckon around 8% as a mean average. We kept our price increases as tight as possible and as ever guarantee best value in the UK. With over 8000 products in our range we may get it wrong once in a while! But… we will always price match 🙂
I popped out for a spot of al fresco lunch last Thursday to Boisdale Mayfair (it's the closest Boisdale to my office!) I have been here a few times since its opened and I can't praise it enough. Great food, wine service and a comfortable smoking terrace.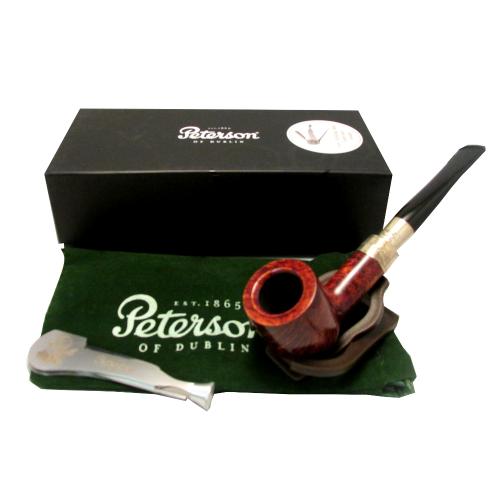 Our pipe and pipe tobacco department seem to be busier than ever and adding more products by the day. There is a huge range of Peterson Pipes and I am reliably assured by my team that our prices are the best in the UK.
I reckon we also have one of the largest snuff ranges in the UK just a massive choice. I'm not a regular snuff user though I do enjoy it when I'm on a plane.
In the booze department, we have just added the rather magnificent Louis XIII which is available at Turmeaus Liverpool, Chester and Knutsford and added quite a few rare whiskies as well. All available for next day delivery 🙂
I'm working on our next cigar auction for the next few weeks and as ever putting together a fine catalogue of aged and rare Havana cigars to be knocked down online on the 11th June.
Have a smokey week.
Peaceful puffing.
Mitchell