The year is flying by! It seems like it was only yesterday since I went to Havana for the Festival and next month I'll be heading back for the Partagas Festival.
I have actually lost count how many times I have been to Cuba in the last 21 years, well over 100 I reckon! In the early years I would head out there 4 or 5 times a year, visit factories and Pinar del Rio, travel round numerous cities, smoke great cigars and drink… lots of rum 🙂 These days I just attend both festivals and still enjoy them as much as I did when I first started out.
Cuba is a wonderful country for tourists to visit whether you are into cigars or not. Great weather, super friendly people, music everywhere and of course cigars and rum.
There are so many great cigar stores in Cuba and of course the cigars are good value. Tourists can bring back to the UK a personal allowance of 50 cigars. It fascinates me that rarely a day goes by that I don't receive emails from tourists who have bought cigars back and think they can sell them to us. Our standard answer is email a photo and tell us where they were purchased.
Shock/horror when we look at the photos as they are of course almost without exception rather awful counterfeits purchased on streets and beaches. Usually very bad fakes with lots of loose stickers, wrong bands, wrong sizes, wrong names etc etc. Our advice is pretty simple… if you are a cigar smoker, buy from official shops only such as La Casa del Habano or Caracol. If you're not a cigar smoker, don't waste your money on the streets or anywhere else as we're not interested lol.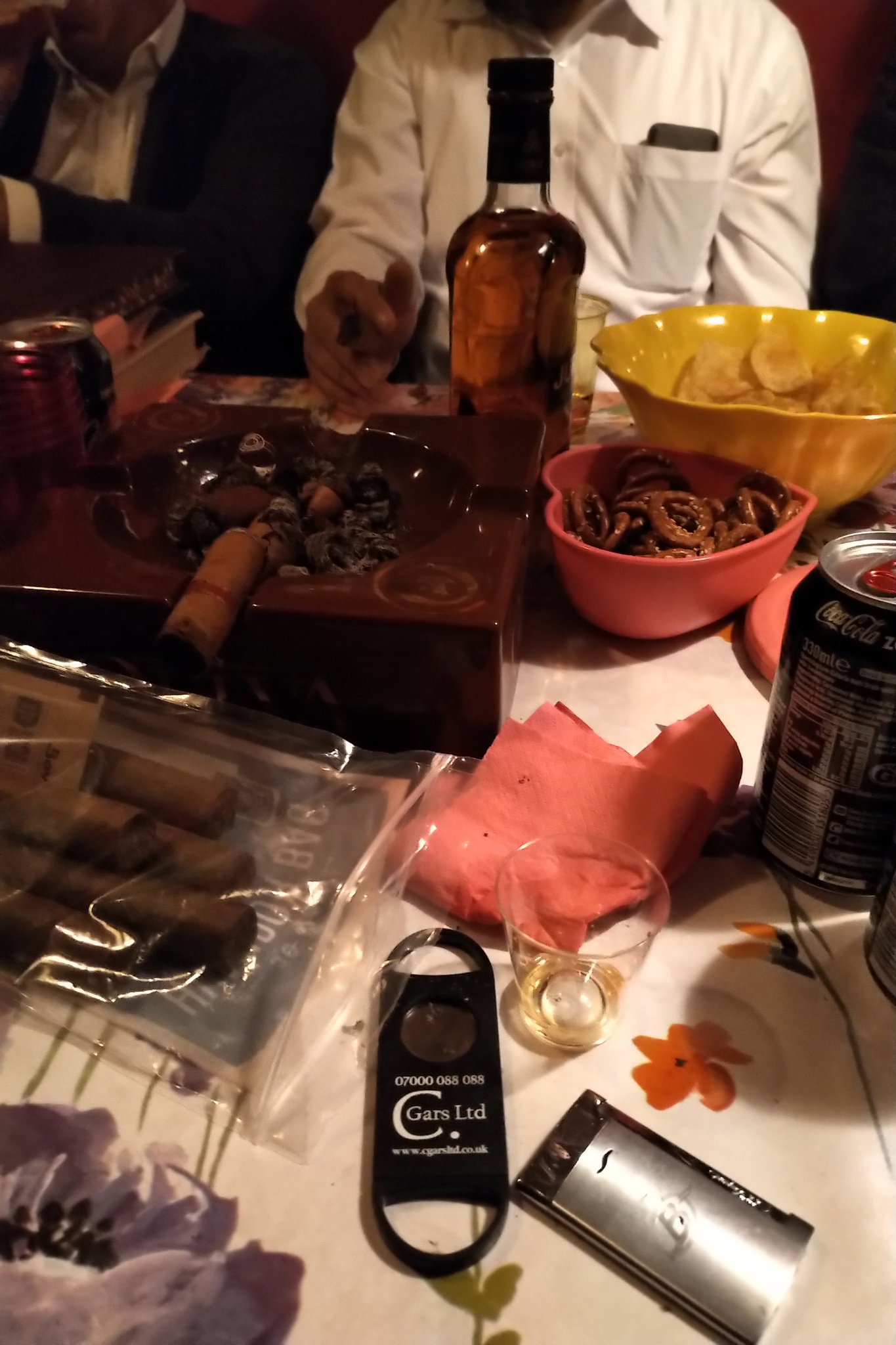 Last Saturday evening I herfed at a friend's home with around 30 cigar smokers, great to meet up with some old friends and make some new ones too. Most of the guys were smoking Havanas but a few were definitely into new world such as Oliva and Padron. I meet a lot of people on my travels who ask me if people still smoke cigars which gives me a bit of a chuckle as premium cigar smoking seems to be increasing year in year out, quite substantially.
I visited our Northern empire last week and our La Casa in Chester was crammed to the ceiling with sexy smokes! We just received the new Romeo Tacos limited edition but you will have to contact or visit our La Casa in Chester as these are an LCDH exclusive in the UK.
Our La Casa is full of specialities including Ramon Allones 225th anniversary humidor, Hoyo and Romeo Coleccion Habanos books, H. Upmann Replica humidors, La Casa exclusive lines like Partagas Salomones (smoking like a dream!) Cohiba Majestuosos (simply incredible) and many others. Our sampling lounge is super comfortable and we have a fully licenced bar with a great range of  single malt whisky and rum on our whisky shop just next door.
Our Chester location is quite unique with La Casa del Habano sandwiched between our specialist whisky shop and the traditional Turmeaus Tobacconist shop. The original shop has a walk in humidor only offering New World cigars such as Davidoff, Avo, Fuente, Inka, Alec Bradley, Oliva, Macanudo… to name a few. My staff are super well qualified to advise and suggest the perfect cigar for any occasion or any cigar smoker whether novice or experienced.
My next stop was to Turmeaus Knutsford. A beautiful cigar, whisky and wine shop with a large and comfortable sampling lounge. Super friendly service from Andy and Liz and just down the road from Tatton Park.
On to Turmeaus Liverpool which is probably the most impressive cigar and whisky shop in the UK. The breadth of range is breath taking, my retail team are very knowledgeable and the sampling lounge is simply… perfect 🙂
Dinner and live jazz at Puffin' Rooms was as good as ever. Victoria tinkled the ivories, Chef served up some delightful tapas dishes complemented with 2015 Chablis Premier Cru and the service was truly 5 star. The best evening out in Liverpool, bar none.
I finished the evening sampling a couple of cigars (Trinidad Vigia and Partagas Serie E No. 2) at Turmeaus Late Hour cigar shop and sampling lounge.
Both Puffin' Rooms and Turmeaus were packed full of people enjoying this unique experience, a really great crowd. I looked at the Trip Advisor reports the next day which were a pleasure to read.
I'm off to herf for a few days in Las Vegas next week, take in some shows and do some target practice at the firing range. I'll probably visit the lovely Davidoff bar and am planning to check out the smoking lounge at the Bellagio, looks really great from the report in Cigar Aficionado.
I'm taking a baggie for the trip crammed full of:
Alec Bradley Orchant Seleccion Shorty
Oliva Orchant Seleccion Shorty
Davidoff Orchant Seleccion Lanceros
… and a couple of Fuente as a bit of a treat/ change of pace.
Have a smokey weekend,
Peaceful puffing,
Mitchell