Happy Easter! …and it really is a very happy time for C.Gars Ltd as we recently announced our merger with La Casa del Tabaco in Belgium to form a new Group Company: Dominique London. More details on our new website. We can proudly boast to be one of the
largest cigars and spirits merchants in Europe and the expansion march will go on over the course of this year and beyond.
No change to my position as Managing Director of C.Gars but I'm also the Chief Commercial Officer for the DL group which is a terribly exciting challenge for me for the future, that I relish. Over the last 24 years I have built C.Gars into a pretty huge business with the help of an incredible team but we can now take the business to higher heights than ever with the added expertise of Dominique and Frederic from our Belgian merger partners La Casa del Tabaco. When travel restrictions are lifted, I can't wait to visit our shops in Belgium and host some fantastic whisky and cigar sampling events.
The merger took well over a year to complete and what a crazy year it was with a Pandemic, stock shortages, a new mail order warehouse and opening a flagship store in St James's! Imagine what we can do in a normal year! Congratulations to all of my team as well as our Belgian partners on this monumental merger.
Cohiba stock shortages continue as well as a few other lines, though bits and pieces do go in and out of stock but not in the quantity we need as yet. We are hoping this will improve as the year goes on but huge kudos to our supplier Hunters & Frankau for keeping us at around 95% stock availability which is a lot better than many countries over the last few years.
And what of the quality of Havana cigars at this time? Well, let's face it, there will always be the odd stick with a construction issue. that's the nature of the game (you can always try a Perfec Draw  but the tobacco quality and blending recently is definitely in the superior category. I have been smoking through some incredible Punch Double Coronas from 1999 like a fiend! Amazing smokes, almost 22 years old and smoking like a dream.
H. Upmann Sir Winston have been steadily coming into stock over the last few months after a long absence and are also first class as are El Rey del Mundo Choix Supreme  which have recently come back into stock, albeit in small quantity.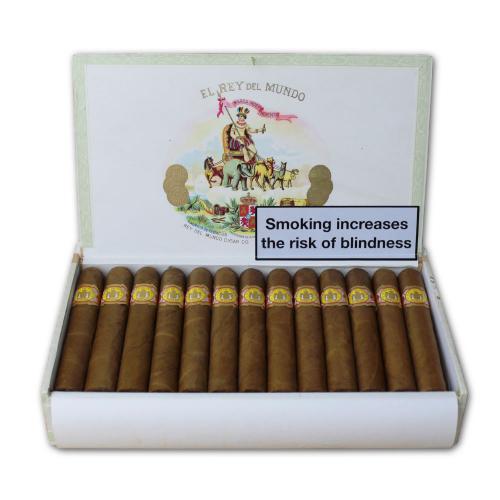 We have great stock availability of most La Casa del Habano lines and are expecting the long awaited Hoyo Year of The Ox this week.
I can't wait for the Lockdowns to be over and things to get back to normal. I'm so looking forward to hosting some sampling events at our new St James's store as well as our other stores around the country. Hopefully it won't be too long but, in the meantime, join me at our virtual events which are a lot of fun as well as educational (and great value!)
Checkout Nick Hammonds Audiobook… Around the World in Eighty Cigars its great fun and his book is also available online.
Looking for a really special dram? Try our Stalla Dhu Glen Elgin Port Wood. Its delicious. My business partner Ron and I sampled some on the rocks last week paired up with Trinidad Vigia. Truly a sublime combination and highly recommended.
For a change of pace check out Y Bet Rose Vodka.  Vodka isn't my regular tipple but this really is something special…
Look out! I'm launching a new range of incredible value Nicaraguan cigars later this month. They will truly be the best value smoke in the UK. We still have a UK regional Havana sometime this year as well as a Davidoff-Orchant Seleccion and a Plasencia – Orchant Seleccion to release so it's going to be a very exciting year of new releases.
I'm putting the finishing touches on our next cigar auction which will conclude on the 20th April, we expect around 350+ Lots of aged, rare and unusual cigars as well as some splendid single malt whisky Lots. The Lots will be online and bidding open 7 days before the auction concludes. Registration is easy and bidding very straightforward. Condition reports are available by email from the auction team who are always happy to assist and advise sales@onlinecigarauctions.com
Looking forward to see you soon at our virtual herfs and soon after at our cigar sampling lounge events.
Peaceful puffing
Mitchell