As a big fan of Speyside Single Malts the Balvenie Doublewood expressions are a must to try! The 12 Year Doublewood acquires its complex rich smooth taste from its maturation in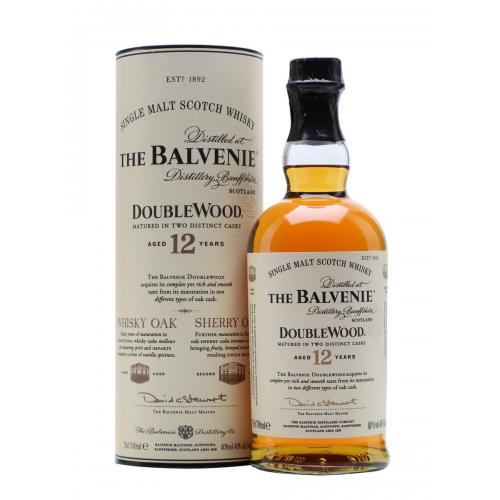 two different types of oak casks. One of the classic after-dinner malts, Balvenie Doublewood's is a result of being aged in ex-bourbon casks before being finished in sherry casks.
Double Wood is an excellent example of what the Balvenie distillery can craft, even at 12 years.
Nose: Gristy with a subtle nuttiness to it and slightly grapey.
Palate: Sweet with a good body. The bourbon characters quickly develop and as they do, a gentle spice and the slightest hint of vanilla appear. A balancing peat.
Finish: Dry and spicy.
Overall: Beautifully warming.
For something richer and with more complexity I would definitely recommend the Balvenie 17 Year Doublewood also having maturation in two different types of oak casks!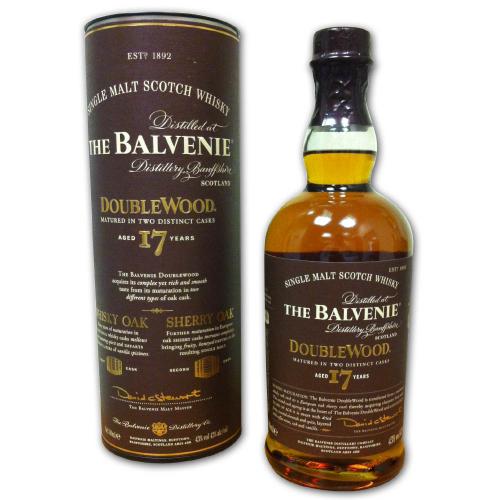 First cask: Traditional whisky oak maturation mellows the maturing spirit and imparts warming layers of vanilla spiciness.
Second cask: Further maturation in original European Sherry casks increases complexity bringing fruity, honeyed depths to the resulting single malt.
Colour: Deep amber.
Nose: Honey, malt and vanilla. Fruity with unripe bananas and green apples.
Body: Creamy.
Palate: Dried fruits, malt, vanilla, cinnamon and cloves.
Finish: Lengthy with softly spiced oak.
Hope these double delights have inspired you to enjoy and try also more great drams from this legendary distillery!
Slainte
Pete