Most Foursquare rums I have had rarely disappoint, and this one is no exception. Finally getting some time with the Sagacity bottling and it has been an absolute relaxing pleasure so far! That doesn't come as a real surprise as the previous cask bottlings from Foursquare have been

nothing short of exceptional. Barbados rum is quite easily topping my list of favourite rums.
Sagacity (pronounced Sag-assity), coming from Latin means "acuteness of mental discernment (discerning) and of sound judgement". Which I believe we definitely are if we have this bottle in hand! This release is the 11th in the Exceptional Cask Selection and is easily maintaining the quality of previous releases. This rum has been bottled at 48% ABV, without chill filtration and colourings. A blend of rums distilled in both Pot and Coffey Column stills, then aged for 12 years. Part aged in ex-bourbon, and part in ex-Madeira casks.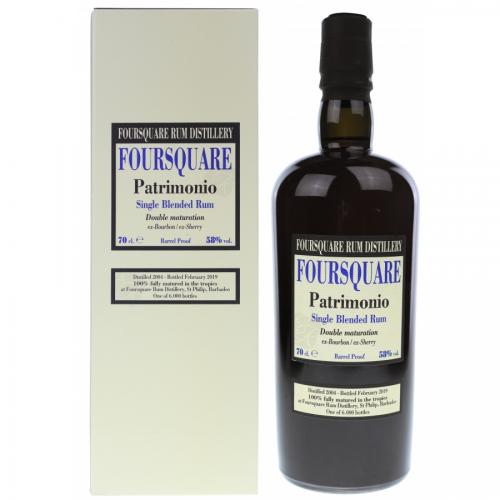 A wonderfully dark, golden brown liquid fills your glass and you can just feel the sense of relaxation creeping in!!
Real bright aromas of fresh and stewed fruits straight out of the bottle. Almost love at first sniff! Much more complex flavours than some of the previous releases and not too sweet at all. Just the right amount of sweetness does a great job of balancing the warming spice notes that cover your tongue. The dryness delivered by the oak has an almost perfect balance with sweet homemade mixed berry jam flavours. This is a rum that just doesn't try hard to impress you, it just does. Complex, but so very approachable and easy to enjoy.
If you're in the market for a special rum that won't break the bank, definitely check out Foursquare Sagacity.
Slainte
Anthony