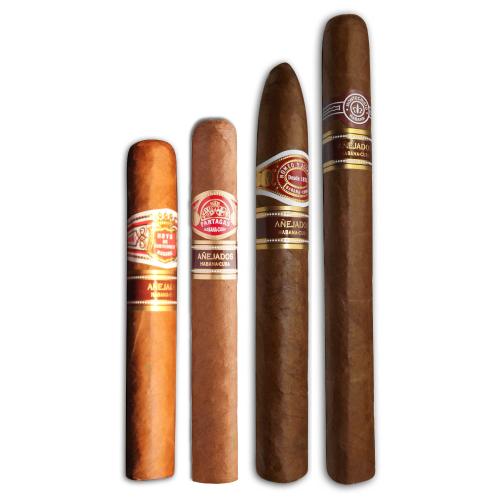 I was a bit sceptical when the Anejados started to roll out to our humidors. I didn't get on with the Montecristo (just not my size) I wasn't fond of the Romeo (I prefer campanas like BBF's) but then the program took a turn for the better, at least for me personally with the release of the Hoyo which I think is the best of them all and now the Partagas which are flying off the shelves at record speed. You can try them all with our sampler.
So what is the allure of this Partagas Anejados, could it be the popularity of the brand? Or the accessibility of the Corona Gorda size? I reckon it may well be a combination of both as well as the very bold, full strength blend which, let's face it, is not typical in Havanas these days as most brands seem to be in the medium strength category. So, if you're looking for a bit of a strength bomb, give these a try as they will certainly hit the spot!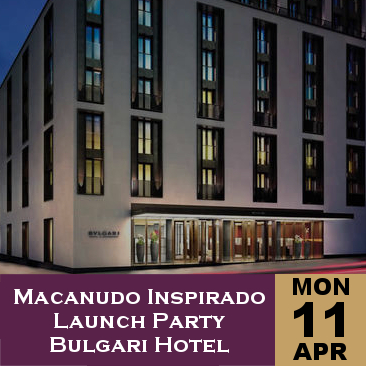 I've been in the cigar trade for so long now it's funny to think how many brands I have seen come and go. Macanudo seems to have been with a few distributors over the years and its now with C.Gars so we're introducing it to the UK again with the Inspirado on the 11th May at a launch event at The Bulgari. Not many spaces left available for what will be our usual splendid event, click here for your ticket.
Another brand was Torano which we imported directly from Torano a few years ago. I really enjoyed these cigars and the prices seem to be pretty decent. In fact Torano even made our house brand Nicaraguan cigars that were extremely popular. When the company was sold that was the end of the brand for the UK. However, C.Gars are now the UK distributor and will be bringing a range of value priced Torano back onto our shelves in the next few weeks.
Another brand that we sold oodles of many years ago was Don Tomas. It was a bit of a supermarket brand at the time and then seemed to disappear completely. But now it's back! Again, C.Gars are the exclusive UK distributor. Prices will be exceptionally keen and they are a good quality, new world smoke.
We like taking Distributor partnerships with great companies like Fuente, Inka – Secret Blend and Scandinavia Tobacco as we can cut out the middleman and deliver real value to our UK clients. Actually, that's the essence of C.Gars Ltd, offering real value and unrivalled service… My kinda cigar merchant lol.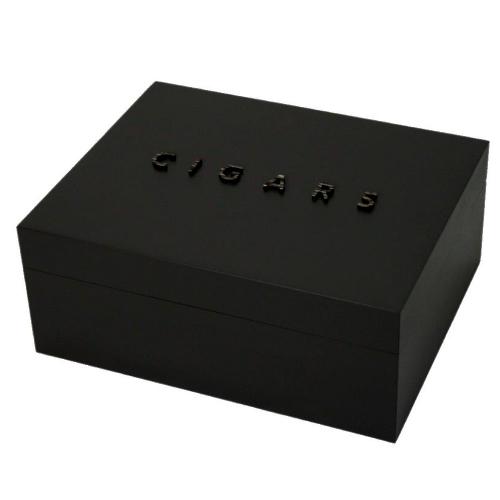 We have just listed a new range of Gentili humidors on the website. I love this brand. Made in Italy with great care and attention to detail. I have been selling Gentili humidors for almost 23 years and was very impressed when I visited their factory some years ago. A luxury humidor at great prices, in fact a piece of furniture that should last a lifetime and will look great in any lounge, study office or smoking room.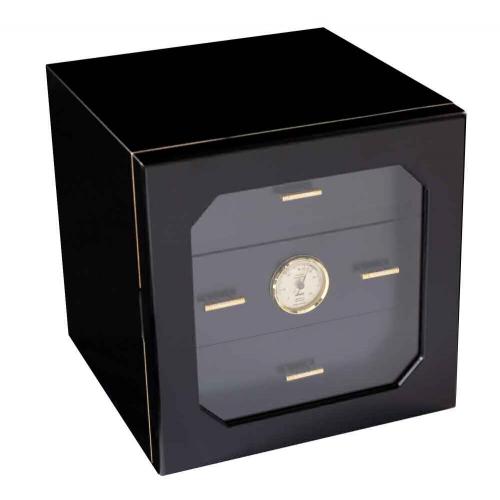 If you're looking for a super value humidor I don't think you can beat the Adorini range and of course we guarantee best prices in the UK. It's a pretty huge range with a humidor to suit any size requirement.
I've had a relaxed 4 day week in the London – C.Gars office this week sorting through our stocks of aged and rare Havanas (it's a pretty huge stock!) but next week I'm back on the road visiting Turmeaus cigar and whisky shops in Liverpool, Chester and Knutsford and doing a little sampling along the way 🙂
Where oh where is the Montecristo 80th anniversary cigar? It will end up the 81st anniversary cigar! Can't wait for this puppy to be released. Samples we tasted at the Festival last year were splendid.
Cohiba BHK 52, 54 and 56 are just about sold out everywhere in Europe so I hear. We have broken out some of our reserve stocks that are over 5 years old so if you like BHK's you are in for a treat. Wonderful smokes.
Righto, I'm outta here for a relaxed weekend hopefully with a long topless drive if the weather stays kind. I think enjoying a cigar in the car is one of my greatest smoking pleasures. My car humidor is stuffed full of:
Inka – Secret Blend Half Coronas (perfect for a quick 20 minute drive)
Bolivar Belicosos Finos (ideal for the drive to the office)
Hoyo Hermosos No. 4 Anejados (just perfect any bloody time!)
Davidoff Winston Churchill Artist (fast becoming a firm favourite)
Regius Robustos – Turmeaus Edition (when I need a little Nic kick!)
Have a smokey weekend
Peaceful puffing
Mitchell