With Father's Day coming up, we thought a list of some of the team's current favourite American Whiskies would do everyone some good! Whether you are looking for the spiciness of a rye, the sweetness of a Kentucky bourbon, or the wonderfully unique taste of an American single malt from the Pacific NorthWest! We have some options for you! Grab a bottle for the father in your life… or just yourself.
Westland Sherry Wood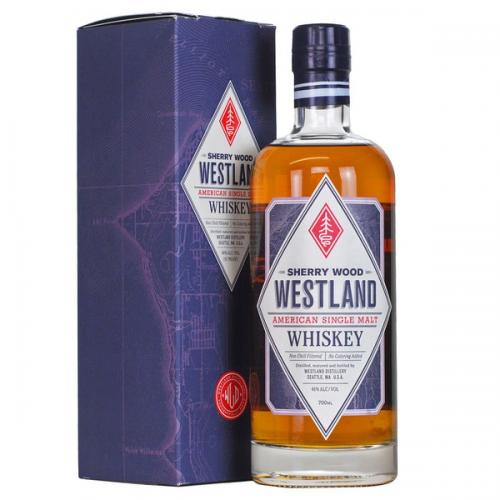 A delicious American Single Malt from Seattle, Washington. Westland uses six different styles of malted barley, four different casks, and Belgian Brewer's Yeast in the creation of this unique whiskey. Wonderful flavours of maple syrup, stewed fruits, oatmeal, and a mellow spiciness.
Sazerac Straight Rye
A multi-award winning rye from the Buffalo Trace Distillery is tasty and affordable! Named after the Sazerac Coffee House in New Orleans, this rye is aged 4-6 years in the Kentucky heat and bottled at 45%. Great cinnamon notes, carmelised fruits, black pepper, and cloves. Hard to keep on the shelves.
A fantastic small batch boutique bourbon from Willett D
istilling Company. Named after the water source that runs through the distillery grounds. Easily the best seller in the Willett family's lineup! For good reason too, this is a true Kentucky bourbon. Aged for 12 years and bottled at 50.05%. A very velvety bourbon which hosts oodles of caramel sweetness, slight citrus, and a nice oaky spice.
A wonderful full flavoured wheated bourbon from Buffalo Trace Distilling. The high proof pairs very well in cocktails, creating a bold backbone to the chosen drink! A well balanced bourbon with smooth vanilla, cinnamon apples, and a sharp spiciness.
A real favourite for something truly outside the box. This one of a kind whiskey hails from the picturesque High West Distillery in Utah. This bottling is a combination of 3 different whiskies; a straight bourbon, a straight rye, and a peated Scottish malt whisky. A big mouthful of rye, raisins, rich honey, smoked almonds, and a bit of peat on the back end.
Slainte
Anthony