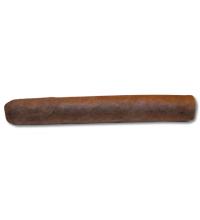 Date Added: Thursday 30 October, 2014
Yes! This definitely is a cigar to my primitive taste. I'm still new to the world of cigars and my palate isn't too well developed for a complex smoke. Construction is very good, excellent draw, plenty of smoke and salt'n'pepper ash holds very well. I never had to relight it during the entire 25 minutes it took to smoke it to the nub. This had been sitting in my humidor for 10 days, using a Boveda 72% pack. Taste is very mild, creamy to begin with then it develops into something a tad bit spicier, albeit slightly bitter, from the middle onwards. It didn't put me off smoking it, however, but i noticed that i started to salivate more compared to the first half. Left me with a good high, compared to the debilitating one i had upon smoking a Monte #5 (another excellent puff but too advanced for my level).
Rating:

[4 of 5 Stars!]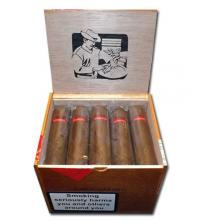 Date Added: Thursday 30 October, 2014
a great cigar , smell and look good , will buy it again
Rating:

[5 of 5 Stars!]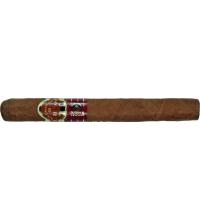 Date Added: Thursday 30 October, 2014
I was a little dissappointed with this cigar, as the one I smoked took a while to get going. There was little initial flavour with a hard draw, and only really started to develop after half of it had been smoked. The second half was as expected, with rich flavour although the experience was tarnished by the poor start. I will try another again, as I am hoping this was a one-off dud, and my previous smokes from San Cristobal have been great.
Rating:

[3 of 5 Stars!]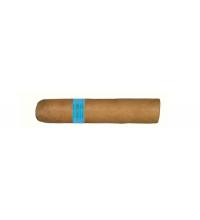 Date Added: Tuesday 28 October, 2014
Tried one of these last week, I was very impressed, better than many other cigars I have tried costing far more. Draw was excellent, pleasant but not overpowering flavour. The burn was quite uneven towards the end, however this did not spoil my enjoyment of this very nice smoke. Lasted around 40 minutes, the ash was distinctly white and held on for the first third of the cigar. In summary excellent value for money I have ordered more already.
Rating:

[5 of 5 Stars!]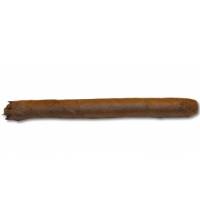 Date Added: Sunday 26 October, 2014
Coming from a complete novice to the world of cigars, in fact, smoking as a whole, i wasn't too impressed with both construction and taste. I bought two. The first one was a bit too harsh for my taste, needed constant attention and the draw was a bit tough. Smoke didn't amount to much at all and had to throw it midway when it died for the 6th time as i wasn't keen on the attention anymore. Construction wise, bits of the wrapper started to crack from the top until i had to peel the offending part it gently. Still have another one of those, though it's peeling off from the bottom, a bit hesitant to light it up following the first one.
Rating:

[2 of 5 Stars!]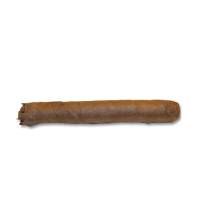 Date Added: Sunday 26 October, 2014
I think i just found something suitable for my extremely novice taste. Took this baby out on a ride to the pub the other day, burn was consistent (never needed a relight), and construction was quite good. It lasted a good part of 15-20 minutes. The smoke, however, wasn't as abundant but it smelled like a proper cigar would. Now, the most important part, the taste: It was bitter for the first third, i must admit, but i persevered with the help of a pint of amber ale. Then, the bitterness disappeared to give way to a mellow taste, perhaps a hint of dark caramel though it could have been my mind just playing up. Most importantly, this baby didn't make my saliva run all over the place :) Will get a few on my next order!
Rating:

[4 of 5 Stars!]